Farm Fest 2014 Preview
Rickey Farm | Veron, NJ | July 24 – 27, 2014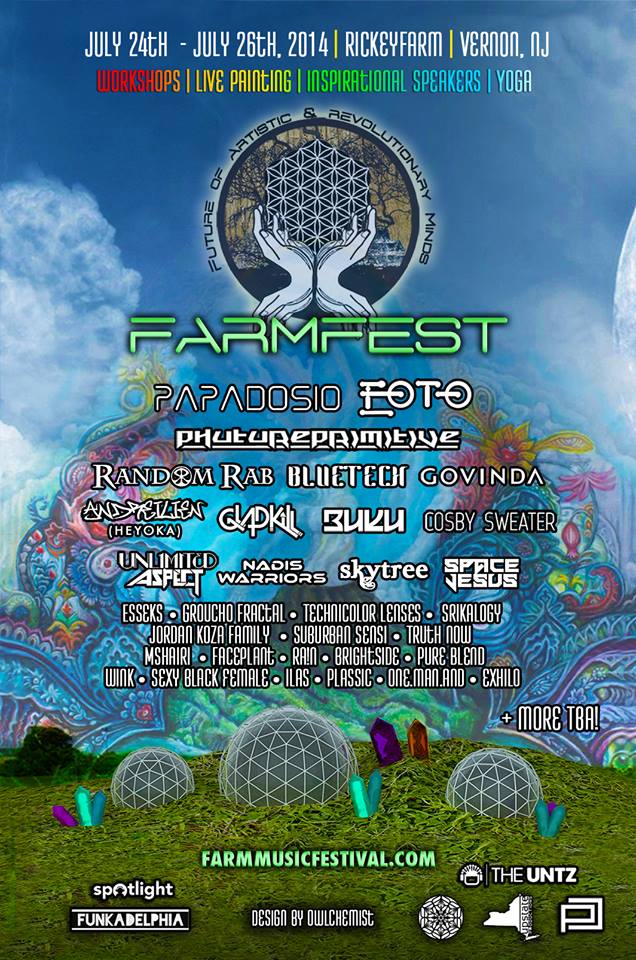 Words By: Zachary Franck
The northeast has always been home to a wide variety of music festivals dating all the way back to Woodstock. Every summer more and more boutique festivals are popping up throughout the tri-state area. One specific festival in northern New Jersey released an especially awesome line-up that seemed to shock everyone. The staff this year made sure that it will be bigger and better than past years.
FarmFest will take place in Vernon, New Jersey from July 24th to 26th. Papadosio and EOTO will be throwing down two very special headlining sets with support from artists such as Phutureprimative, Bluetech, Govinda and RandomRab. The lineup is chalk full of jamtronica bands and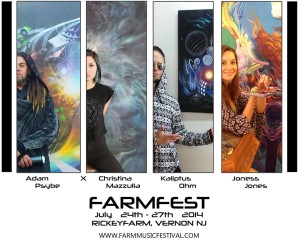 electronic producers as well as workshops, yoga, live painting and inspirational speakers. There will be three music stages with full on 3-D mapping and laser light shows along with a late-night silent disco.
The festival grounds are located on a beautiful farm along the scenic Appalachian trail. There will be various types of vendors including conventional food vendors along with special organic and vegetarian vendors. The FarmFest staff really worked hard this past year to put together the best festival that they could; the lineup is a huge step up from last year. I also imagine that the set-up will be bigger, better and more organized.
Out of all the smaller festivals in the northeast this summer, this will be one of the best, hands down. I know where I'll be at the end of July, and you should too! Don't miss out on the best boutique festival in New Jersey this summer. Buy your tickets now!