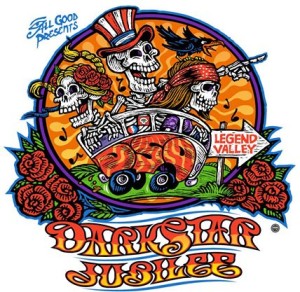 Dark Star Jubilee | 05.23 – 25.2014 | Legend Valley | Thornville, Ohio
Photos By: Tiffany Harris
Words By: Charlie Spooner
Most music festivals offer you a dizzying amount of musical options spread out between multiple stages that are more than just a casual stroll away from each other. Despite offering great and tantalizing choices, the problem herein remains choice, and one often finds themselves seeing one amazing band play while secretly wishing they could also hear the other incredible music at the other end of the campgrounds. The beauty of Dark Star Jubilee was that it offered wonderful music one act at a time and all of it was within listening distance of every tent. Mix that with three days of sunny skies, gorgeous campgrounds and the heartwarming feeling of family that developed between the campsites and you are left with one of the best festivals of the year.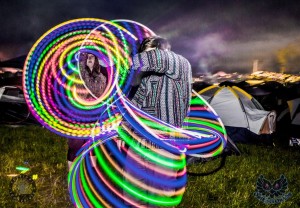 The first act to grace the new permanent stage at Legend Valley was arguably one of the most talented groups of the entire weekend. The Werks, a band fully capable of headlining their own festival (they do and it's called the WerkOut, also at Legend Valley this upcoming August), took the stage and rocketed us right to the skies with a stunning version of their hit 'Cloudhopper'. Most of us wouldn't come back down again until the last note of 'Ripple' played on Sunday night, signaling the end of Dark Star Orchestra's third set and the end of a magical weekend.

Next up, and with no delay because of Jubilee's use of two stages, was Keller Williams with More than a Little. This side project of Keller's is as soulful as it gets and my spirits were flying high all through the night because of it. The highlight for me was their moving cover of 'West L.A. Fadeaway'. After seeing Keller cover 'St. Stephen' at Hoopla in the Hills, it's pretty obvious that he has more than a little Dead in his head.
"During a solo you can close your eyes and not be able to distinguish between them [DSO] and their musical inspiration, the Grateful Dead."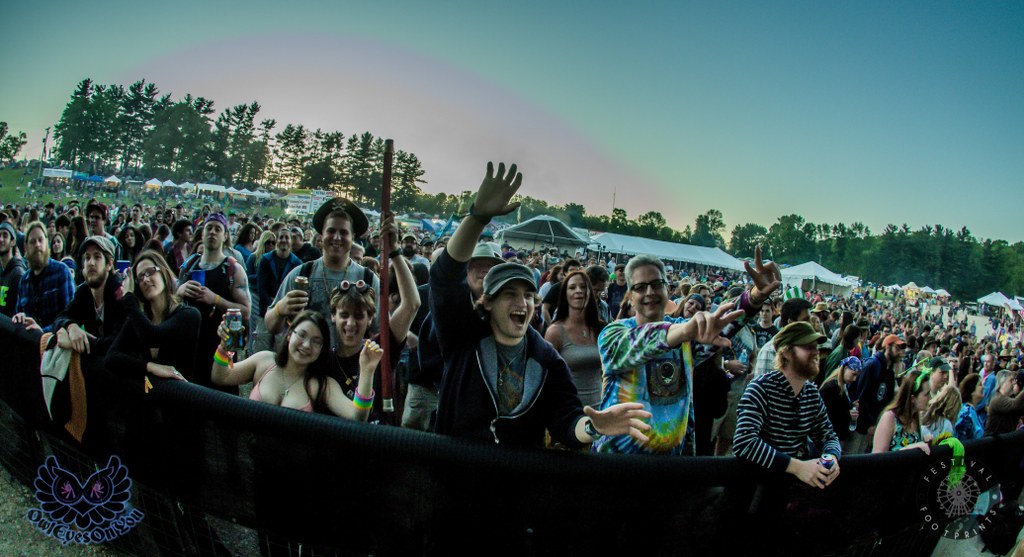 Although the first two acts of the weekend were superb, they were just a warm up for what came next. The main reason we were gathered together in Ohio last weekend was to see Dark Star Orchestra and everyone at the festival was down at the main stage gearing up for the first of three sets that we would get to see over the course of the weekend. In my opinion (and I've been around my fair share of music), DSO is the best cover band there is. No other cover act recreates the original experience like they do and no other band solos, jams out and improvises as closely to the originals as they do. During a solo you can close your eyes and not be able to distinguish between them and their musical inspiration, the Grateful Dead. After a roller-coaster set, bringing us high then low and then high again with each change in song, they closed it out with a prolific rendition of 'Morning Dew,' a song that turns from a crawling lament into a powerful ballad with a roaring guitar solo and musical crescendo at its end. Their encore, a whimsical chorus based tune, was almost an afterthought because nothing could compare to the song that preceded it.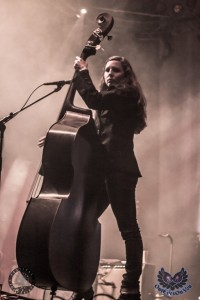 Closing out the night was The Devil Makes Three, a Vermont based trio comprised of a standing bass and two guitars. They had a bluegrass feel with a little down home country simplicity and everyone in the crowd seemed to instinctively know every chorus. It was my first time hearing them play but it certainly won't be the last, because unlike most bands that I hear on the festival circuit, they had a sound all of their own that I know I won't find anywhere else. Once their set ended I returned to my campsite knowing that there was no more music left to play and only dreams to look forward to.

After a nice, slow wake up it was time to start the day. The first morning of a online casino's festival is always full of discovery; there are new neighbors to meet, campgrounds to explore, merchandise to peruse and food vendors to check out. All of this took me right into the afternoon and dropped me off in front of the side stage just in time for one of my favorite bands to start. Toubab Krewe is an Asheville, NC based quintet that has a sound unlike any other. They manage to fuse together traditional West African tunes with California surfer music, a little bit of dirty Southern rock and just a touch of the Bayou. If you haven't heard of them before, then do yourself a favor and check them out. What they lack in lyrics they make up for in rhythm and their instrumental rock will have you grooving all day long.

After Toubab Krewe played their last note and only a few minutes elapsed, one of the most original and entertaining musical performances of the weekend started up. Led by conductor Matt Butler, the Everyone Orchestra is a fully improvised act consisting of a revolving door of musicians. Basically, Matt Butler travels from festival to festival and hand picks anywhere from five to fifteen of the musicians he sees and invites them on stage to be part of his orchestra. Wearing a loud overcoat with tails and a painted top hat, he leads the group and cycles between the different members, pointing at them when it's their turn to take the lead with the melody, and cuing them when it's their turn to take a back seat with the harmony. I highly recommend seeing this in action whenever you are at a festival that has the Everyone Orchestra on the bill.
"The first morning of a festival is always full of discovery; there are new neighbors to meet, campgrounds to explore, merchandise to peruse and food vendors to check out."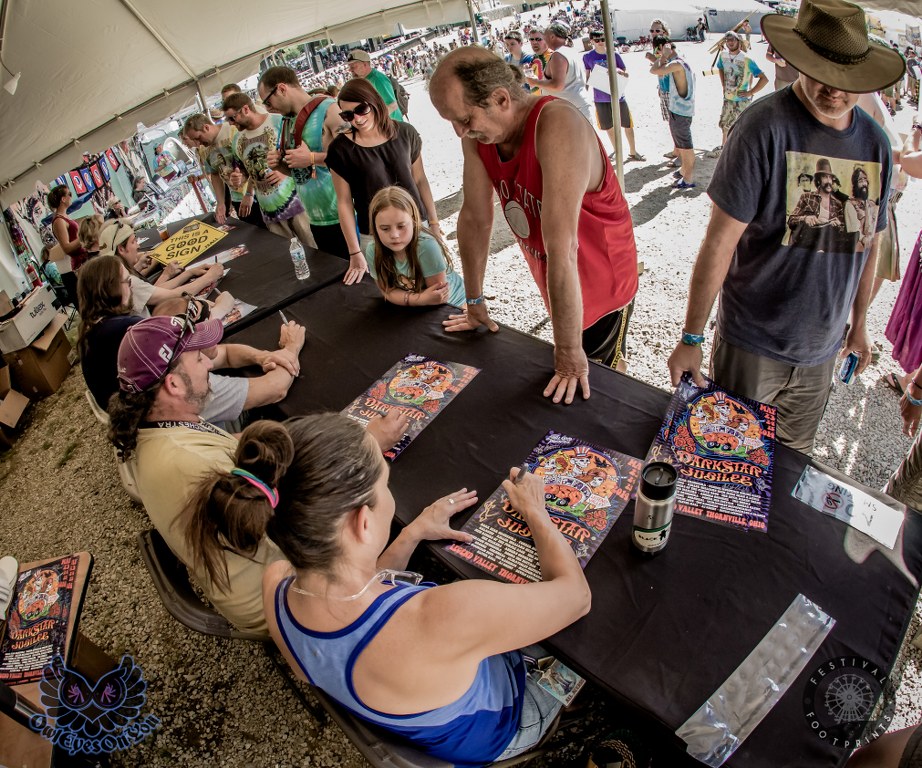 As was to be expected, the biggest crowd of the night was found as Dark Star was gearing up for night two. This time, instead of creating their own original setlist as they did the previous night, DSO recreated one of the Grateful Dead's best sets of 1977, arguably their greatest touring year. During the final song of the first set, stilt walkers took the stage and added to the theatrics throughout 'The Music Never Stopped' and everyone in the crowd could be heard singing along to the chorus. Later on, after an electric second set featuring such hits as 'Scarlet Begonias/Fire on the Mountain,' 'St. Stephen,' 'Not Fade Away,' and 'Truckin', the music finally had to stop, but not before an encore filled with an extra song due to set up issues with the next band. 'Dear Prudence' was a treat for everyone and was the perfect way to transition from 1977 back to 2014.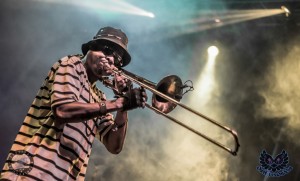 Galactic was next on the docket and they brought some of the fastest trombone and harmonica playing I've ever seen. Their sound was bass heavy, full of horns and their jams were based in jazz. Everyone loved it. It was very easy to get lost in their sound and find yourself waking up two songs later wondering how you got from one point in time to the next. Perhaps the best thing I heard all weekend came during their set as the person behind me tapped me on the shoulder and whispered in my ear, "euphoria is a nice place to be," before he drifted back into his own world. He was right, euphoria was a nice place and I was certainly there.

Closing out the night was the Yonder Mountain String Band and they brought us all to those bluegrass pastures in the sky for nearly two incredible hours of dancing and singing and wouldn't let anyone down from that joyous place until the last note rang out. When it was all said and done I was sure that I had just heard some of the best bluegrass and string pickin' around and happily headed back to my tent knowing that the night ended as it should, with beautiful tones and beautiful souls all mingling together out in the warm Ohio night.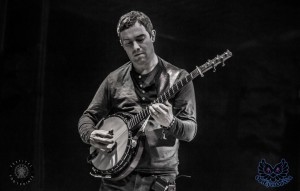 Sunday afternoon gave me perhaps the best moment of the weekend, and it came at the merchandise tent and not at either of the stages. Sitting under the tent all weekend long was the old tour manager of The Grateful Dead and the Rolling Stones, Sam Cutler. He was signing his book and chatting up anyone who came his way and we got into a nice little conversation about his touring days. Next to him was the entirety of Dark Star Orchestra and they were signing posters and doing a little meet and greet for anyone who wanted to stop by and say hello. Meeting DSO was a true pleasure. Chatting with them for the briefest of moments allowed me to see that they are perhaps even bigger fans of the music than all of us in attendance are. They are not a cover band, but rather a tribute band, keeping the music alive for all of us who love it and especially for those of us who never got to see the Grateful Dead play. Thank you Dark Star Orchestra from the bottom of my heart for doing what you do.

That afternoon brought a dizzying array of musical talent to the two stages and showed that the festival was more than just bluegrass and jam. Orgone gave us funk, Cornmeal had an acoustic guitar that sang loud as if it were electric and both Aliver Hall and Anders Osborne rocked out hard and heavy and certainly weren't afraid of sending some metal right through our ear drums. Aliver Hall also gave us the coolest cover of 'I am the Walrus' since Jim Carrey tackled it in 1998. Almost in direct opposition of the metal was the soothing reggae sounds of The Wailers, who still contain some original members from their Bob Marley days. If there was anyone in less than the best of moods when The Wailers started up, they were certainly in higher spirits afterwards. I have yet to find anyone who doesn't get happier when the music of Bob Marley hits their ears.

After The Wailers sang their last song, Dark Star Orchestra came on for the third and final time of the weekend. Their music enthralled everyone from the first note to the last and there was no better way to end the festival. Jubilee was a festival in recognition of DSO and the music they play so having them close it out was the perfect musical ending for a perfect weekend. This is one festival that I'll be sure to hit up every year and if you love good vibes and great music, then you should too.