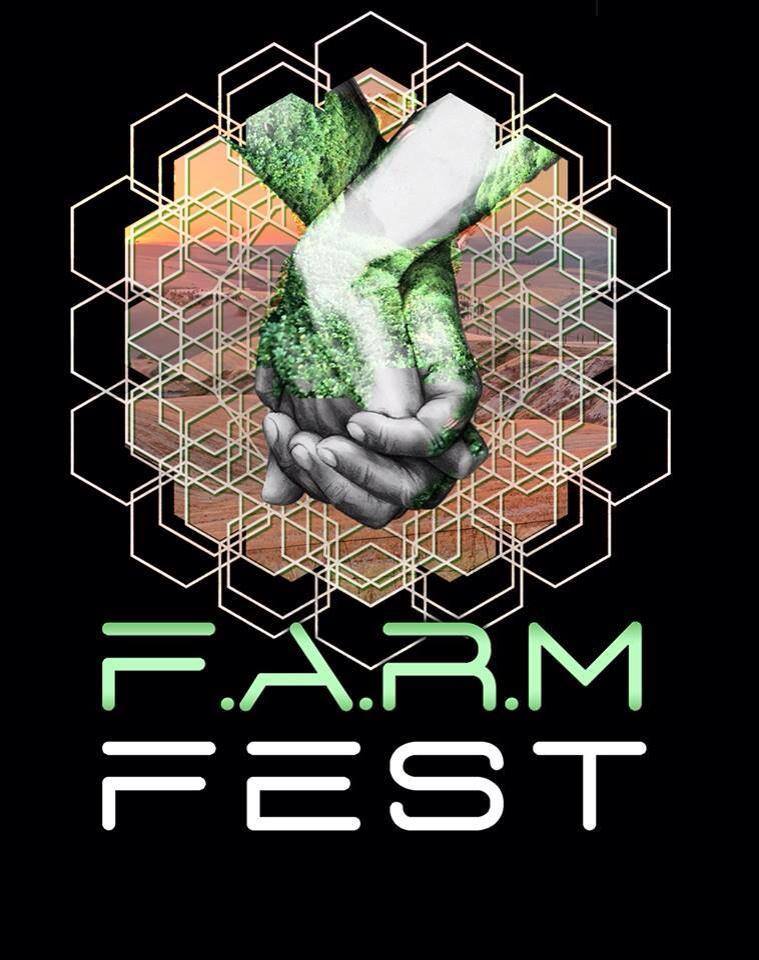 Farm Fest :: Rickey Farm :: Vernon, NJ
07.24 – 26.2014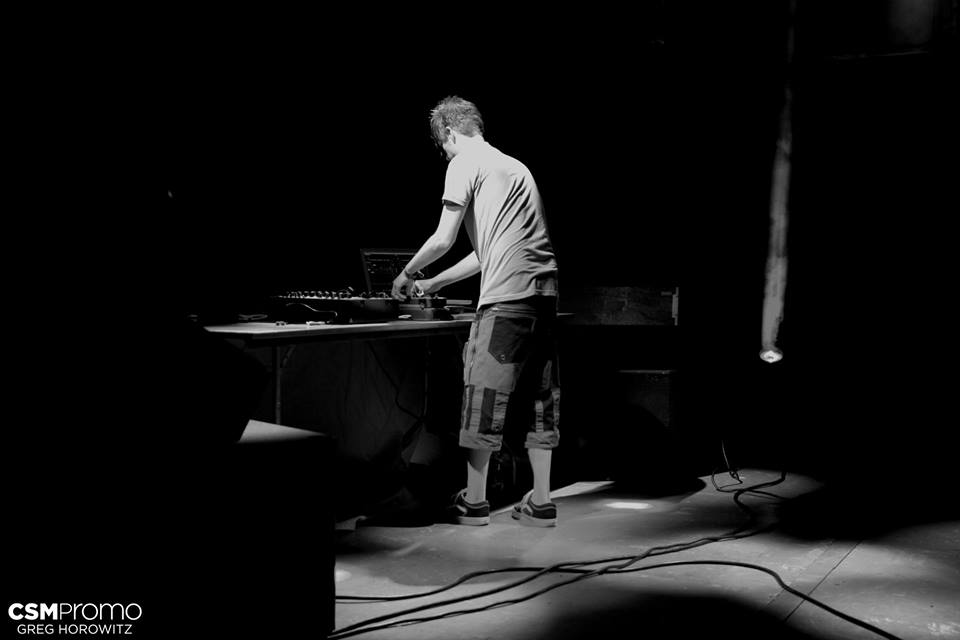 Photos By: Greg Horwitz & Philip Sunkel
Words By: Zachary Franck
The setting was beautiful, the music was plentiful and everyone's vibes were most definitely on point. The Farm Fest Music team worked extremely hard to turn their vision into a reality and I think that everyone would agree they did a great job. They transformed Rickey Farm into a cosmic wonderland with amazing art installations throughout the grounds. The lineup was filled with a perfect blend of electronic producers and live bands, it also included numerous transformational workshops that many patrons took advantage of. Vendors were lined up throughout the main-stage area creating a super unique shakedown street. Two stages pumped music into the campgrounds all weekend long. Festival staff made sure that everyone was hydrated and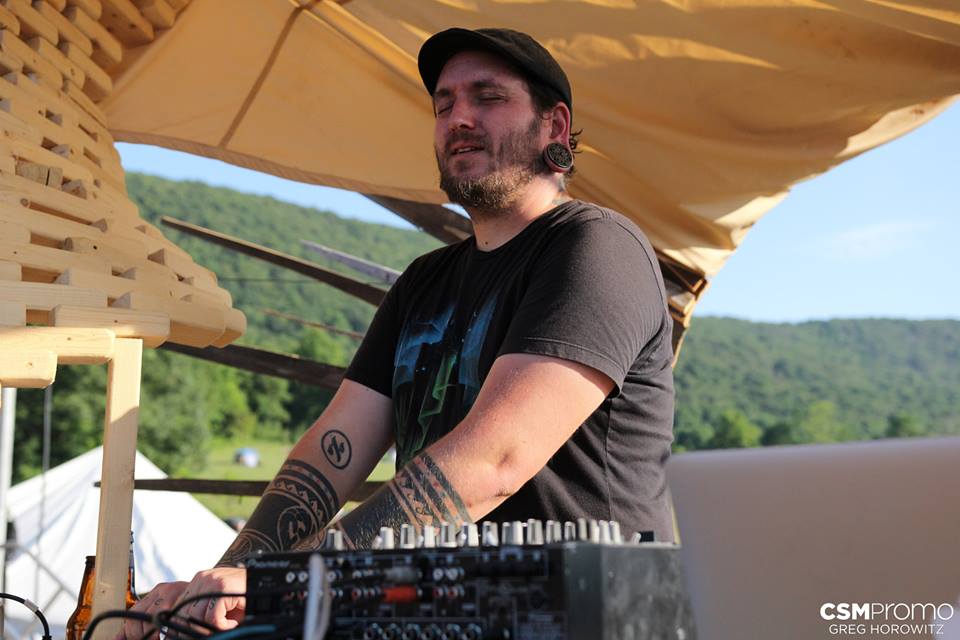 warm by having a water-tanker onsite as well as a bonfire when the nights got chilly. The overall set-up was definitely solid and easy to navigate for festival-goers. It was pretty cool to watch the festival evolve in size from Thursday to Saturday, it literally transformed in front of my eyes. Although the Sussex County noise ordinance prevented the festival from playing loud music past midnight they made it work, Gotham Silent Disco provided Farm Fest with four-hundred pairs of headphones for patrons. As everyone rolled into the festival grounds on Thursday there was a silent anxiousness floating through the air, festival goers were curious to see how this year would turn out. Everyone set up their campsites and went on to explore the new set-up. All the vendors had their talents and passions on display as patrons drifted from one booth to the next. A few vendors that stood out to me were STOWN LTD., Third Eye Pinecones and ENO hammocks. Once the music started everyone flooded to the main-stage area, I instantly got the vibe that everyone was on the same frequency.

I started off Thursday with a set by the Brooklyn trio, Moon Hooch. They are made up of two horn players and a drummer, they also incorporate electronic sounds into their sets. The band got their start playing in subway stations throughout New York City. After opening for the popular jam-tronica band Lotus on numerous occasions across the country, Moon Hooch has began to build an ever-expanding following. I've watched their progression over the years and it has been very cool to see them grow. All three of them are insanely talented musicians. They did not disappoint at Farm Fest, the trio kicked off the weekend in spectacular fashion playing a perfect blend of jazzy dub-step. After that I walked to the jam-dam stage to catch a good friend of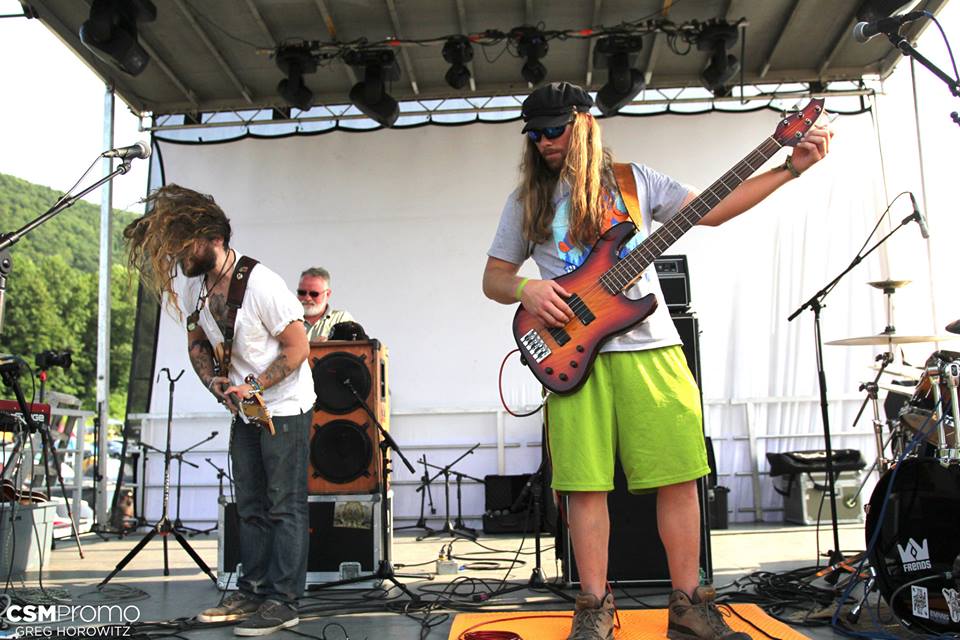 mine by the name of Esseks. He is part of the Planet Cognac artist collective out of Brooklyn and also plays guitar in the band Technicolor Lenses. Esseks is one of the most talented up and comers in the scene even though he's been making music for years, he's finally starting to get the recognition that he deserves. His beats are super unique and remind me of a mixture of Ott, Tipper and Opiuo. If I had to put a label on his music I would call it psychedelic glitch hop. His entire set was composed of completely original tracks, he also played live guitar on a few of them which was definitely a treat. His set was one of my absolute favorites of the weekend, you should definitely check him out if you haven't already. The sun went down bringing in the first night of the festival, everyone was settled in and anxious. Cosby Sweater took the stage a little after eight o'clock, after seeing them open for Lotus a few months ago I checked out some of their music. Like Moon Hooch, they are also a trio. Cosby Sweater is made up of a drummer, DJ/producer and a saxophone/keys player. They play a tasteful blend of electronic and live music and consider themselves to be under the electro-jazz genre. Their saxophone player Nicholas Gerlach is tremendously talented and really brings a lot to the table every time I see them play. The bands set at Farm Fest was no different, their sound was smooth and complimented the night sky perfectly. They got funky and jazzy as well as playing some live, improvisational house music. In my opinion, Cosby Sweater played one of the best sets on Thursday, without question. The night was topped off with a special set by one half of the duo, Desert Dwellers. They have a pretty sizable following throughout the western half of the country and have played some pretty big festivals over the years. Only one of them could be at Farm Fest because the other was playing Gratifly Music Festival in South Carolina. It was my first time seeing Treavor Moontribe play live and I could definitely get down to some of his duo's production. He played a mix of deep bass and psychedelic down-tempo, his set was very chill and put everyone in a great state of mind for the rest of the night. Because of the Sussex County noise ordinance Farm Fest had to make sure all of their music was switched to Silent Disco after midnight struck. This was the only problem throughout the weekend, even with the noise ordinance the festival ran smoother than I expected.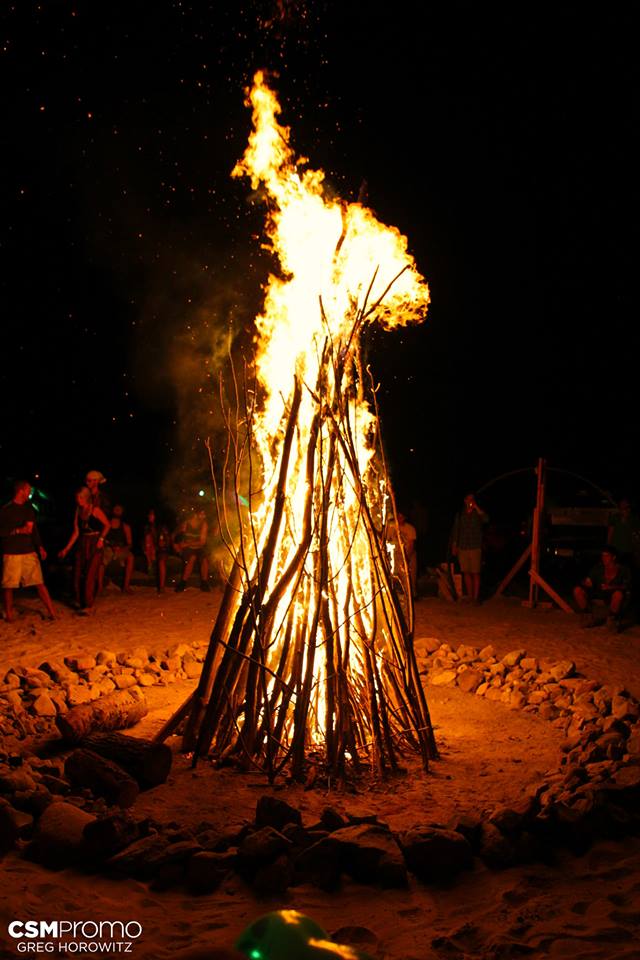 After a night of minimal sleep the sun rose on Friday creating a beautiful day for everyone in attendance. I spent most of my morning exploring the gorgeous festival grounds and hiking some of the trails in the woods. I also checked out some of the festivals' artists and caught up with old friends whom I hadn't seen yet this summer. The freshly squeezed lemonade that one of the vendors was selling provided me with the nourishment that I needed as I rocked in my friends brand new ENO hammock. My friends and I spent the early hours of the afternoon relaxing in the shade, saving our energy for later in the day. The first set on Friday that stood out to the entire festival was Twiddle. I've been following them for a few years now and they have really stepped their game up. The four-piece is chalk full of musical talent as well as songwriting skills. Each musician brings a certain piece to the puzzle, each piece is a necessity for their signature sound. Hailing from Vermont, the band was raised on music and jam-band culture. Even though they are a young band they have already played multiple national tours and have been continually gaining fans. Their set at Farm Fest was super special and fit perfectly in the afternoon slot that they were given. They played Twiddle classics like 'Jamflowman' and 'Cabbageface' but also did a very unique cover of the legendary song 'Free Bird'. Their guitarist Mihali played a reggae type version of the classic along with playing his own rendition of the solo. The band played one of the best sets of Friday if not the entire weekend. On account of the fact that Liquid Stranger supposedly had gotten stuck in traffic while in route to the festival he missed his designated set time. EOTO played before him and their set was pretty tight. I feel as though that many EOTO sets are hit or miss, for me at least. The average music fan never really knows what they're going to play on any given night. One thing is usually for certain, most of their sets are going to be heavily improvised. The duo played music from countless genres, from jungle-bass to live deep-house music. EOTO didn't have their classic lotus flower lighting rig but they had 3-D projection mapping on what looked like giant quartz crystals. That was cool. Their set was solid but it didn't stand out to me as being the best of the weekend. Liquid Stranger ended up showing up after EOTO played, by that time the main-stage was supposed to be shut down because of the noise ordinance. The Farm Fest crew took a gamble for their patrons and ended up letting him throw down an exclusive set with the volume on blast. He threw down his extra crunchy bass music that he is so well known for with a mix of some underlying psychedelic noises. I'm not the biggest dub-step fan now-a-days but I had fun raging out to him with my friends. I also respect the fact that the Farm Fest Music crew took a chance for their patrons, the police did eventually show up cutting his set short. The rest of the night was filled with various DJ's and producers at the silent disco. I walked around the fest and watched people getting 'gonged' as well as chilling out in the numerous geo-domes across the property.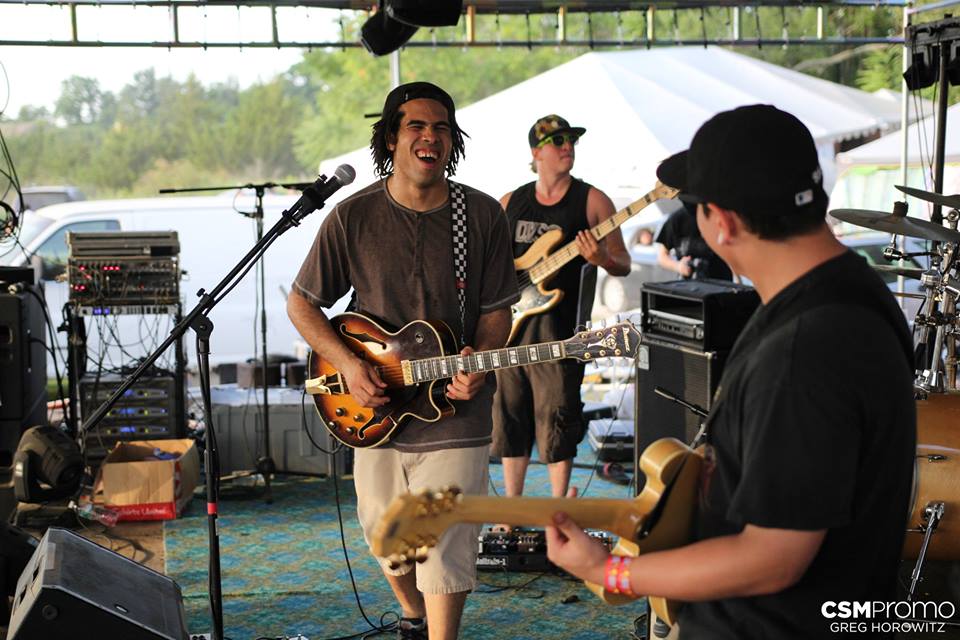 The final day of the festival finally came and everyone in attendance was extremely excited for what music Saturday held. I found that most patrons were there for the headlining Papadosio set. There was tons of music to be played before that happened though and I was pumped for all of it. Technicolor Lenses threw down a very cool, early afternoon set. Their mix of hip-hop and electronic makes for an interesting yet pleasurable sensation in the brain. Their guitarist Sam Eckstein also known as Esseks absolutely shreds over sick glitch-hop beats. After Tech Lenses I made my way over to the main-stage to catch Thriftworks. It was my second time seeing him and he is a very talented producer. He has a very experimental electronic sound with a west-coast vibe to it. By that time in the weekend I had seen so many producers and so much electronic music that I needed some live music. Thank god for MUN, they gave me exactly what I needed. MUN is a five-piece funktronica band hailing from New York City. They touch on sounds from bands like Lettuce to Sound Tribe Sector 9, they are truly one of the best smaller jam-bands in the scene. No question. Their lead guitarist Wiley is hands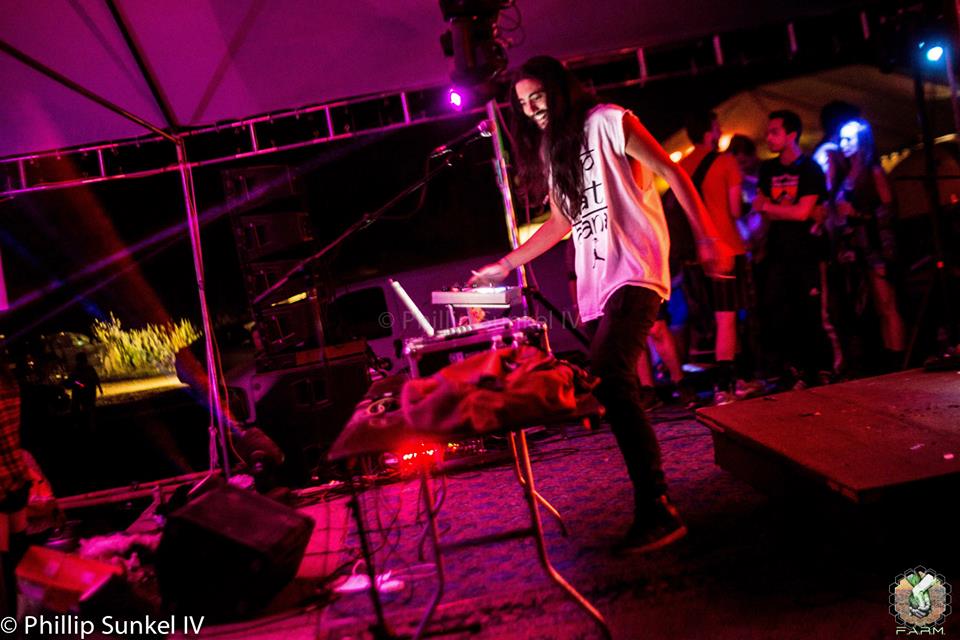 down one of the best guitar players in the tri-state livetronica scene as well. He never fails to impress me with his on-stage antics and legendary solos as well as his ability to sit back and play rhythmically, letting other members take the spotlight. They played an amazing set and had the crowd going wild, everybody that was at the Jam-dam stage during that set felt the energy. In my humble opinion they played one of the best sets of the weekend, it was in my top three, no doubt about it. Another awesome lower-tier, live-tronica band by the name of FiKus took the stage after MUN. Both bands are making a lot of noise in the New York/New Jersey music scenes and they deserve it. FiKus has been playing gigs relentlessly over the past few years and have been getting festival sets everywhere. I caught the first quarter of their set and watched their keyboard player and drummer crush two of their original tunes; The whole band played well but those two stuck out to me. I had to leave their set early and rush to the main-stage to catch Bluetech bring in the new moon. He is an all-around talented music producer. He creates so many different styled songs, from down-tempo to deep house. The festival gave him a beautiful sunset slot and he catered to the crowd perfectly. Bluetech created a multi-layered sound-scape that was beyond comfortable to get lost in. One of the only producers that could follow and even top his set was Random Rab and he did just that. It was my first time seeing Random Rab and he blew me away with his one of a kind ability and humbleness. He truly is a unique and intelligent human being who has a certain consciousness about the world that very few humans actually have. His personality and perspectives are released through his music, giving his listeners a small taste of what he's really about. I watched some people crying tears of joy during his set, the emotion throughout the crowd was contagious. After his set my friends and I went back to our campsite to discuss the musical beauty that we just witnessed; We also prepared for the one set that most people had come to see. Papadosio was introduced by the land owner Jamie Rickey in a very communal fashion, by this point of the festival everyone had really come together, the vibes were unreal. Papadosio played the best set that I have ever seen them play as well as one of the best live-tronica performances of my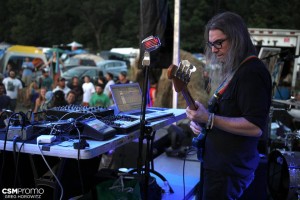 life. Their music flew gently through the minds of individuals connecting everyone together as one. They brought the entire festival to life, on a unified cosmic journey through time and space, playing as if they were inside my head, taking my mind on a smooth ride through layers of digital psychedelia. By the end of their extended set my jaw was on the ground, I was blown away by their sensational musicianship and ability to read the crowd. They didn't stick to a script but instead improvised heavily controlling everybody's emotions like some sort of extraterrestrial evolutionary beings. The quintet proved to everyone that they weren't just another band, they proved to me that they were special. After an incredible, multi-song encore they were done; they had played a two-hour set that proved to be the best of the weekend. I needed to collect my thoughts after they played, I couldn't believe what I just witnessed. I knew they had the ability to play great music but that was on a whole other level to what I had previously seen them do. After I gathered myself I rushed to the Jam-dam stage to watch Space Jesus throw down a late-night set. I've been seeing him perform for a few years now and it's pretty awesome to see how much his popularity has grown; There were a ton of kids repping his stuff and he was loving it. The production manager ended up pulling the plug on his set halfway through which lead to an insane 'SPACE JESUS' chant by the entire crowd. They quickly switched his set-up to silent disco but he only had time to play two tracks before the next DJ was on. The crowd wanted more Space Jeezy and that's exactly what they got. The guys running the Funkadelphia tent acted fast and put everything together for an exclusive set that wasn't on the schedule. He crushed the set and had the entire tent shaking side to side, people were going crazy and it had that super grimy feel to it that every Space Jesus show should have.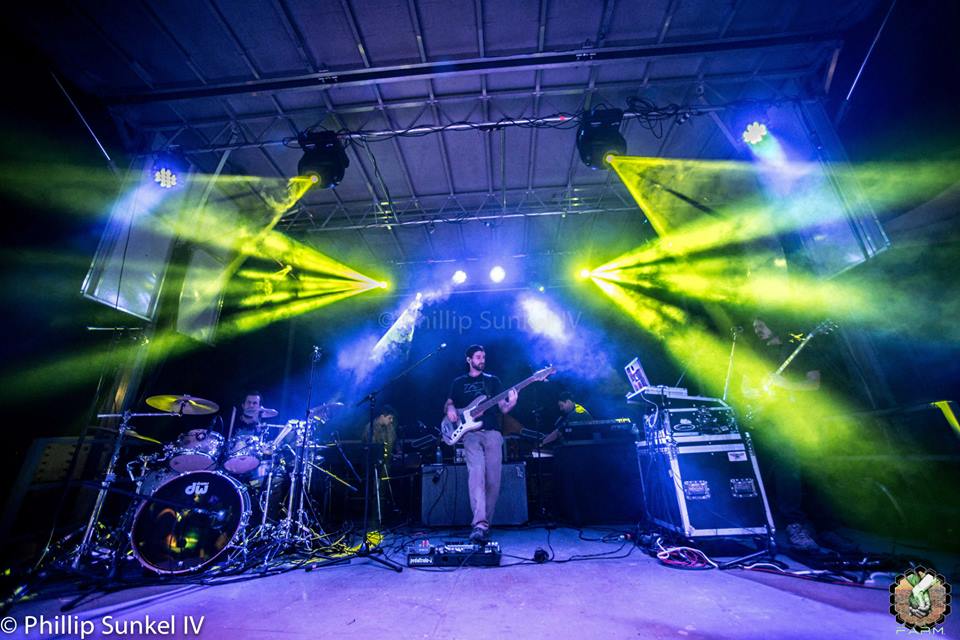 I had been up for forty-eight hours and was starting to get exhausted, half of me was happy that the festival was coming to a close while the other half wanted to keep going. I find myself in this predicament often at festivals throughout the summer. By the time that the Sunday morning sunshine broke through my tent I was ready to get home. I kept replaying the scenes of the weekend in my head, what a truly amazing experience. I thought about Farm Fest the year before and how much it had grown in just one year, it was truly remarkable and definitely a success. My heart was happy for all the individuals who put their time and money along with their heart and soul into making Farm Fest the best possible festival that it could be. The organizers had a vision and they saw it through, the festival can only go up from here. And I'm confident that it will. I'll see you on the farm next summer.