PREVIEW :: Resonance Music & Arts Festival
Frontier Ranch :: Pataskala, Ohio :: 10/02 – 04/2014
Words By: Brandon Mendonca

In little more than a week the Frontier Ranch in Pataskala Ohio will be inundated with music fans from across the country. Only 20 miles outside of Ohio's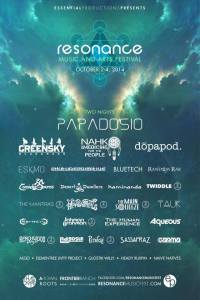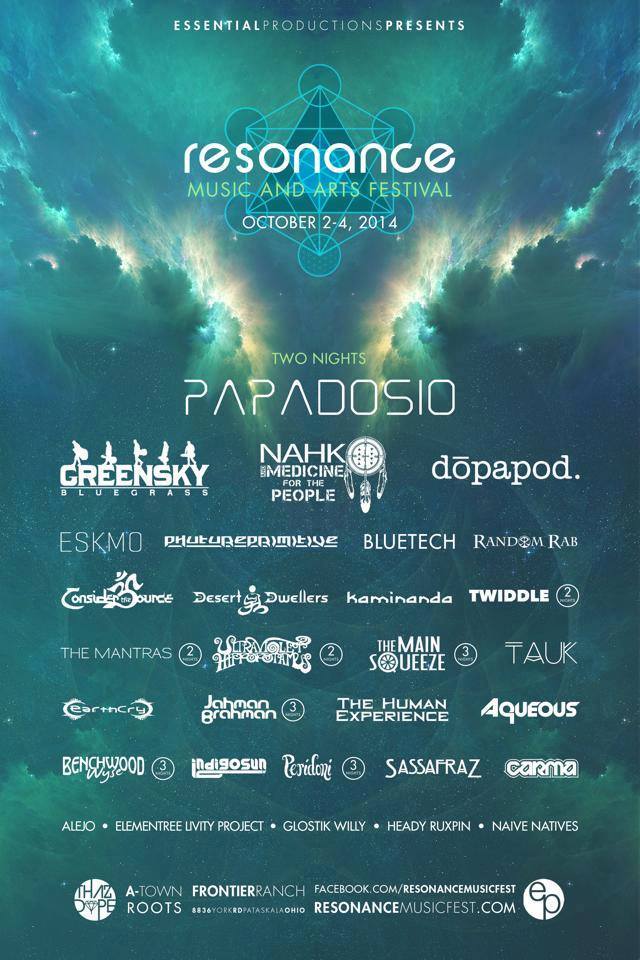 capitol of Columbus, the Frontier Ranch offers a great venue for music with a spacious and secluded 160 acres of land, a permanent stage set in a natural amphitheater, with the Raccoon Creek snaking its way through the grounds. Festival attendees have come to see a diverse range of musical genres from bluegrass to downtempo, a lineup that shares many names with Rootwire Festival.

One notable difference is the presence of Papadosio at this festival, who will undoubtedly be drawing a large number of fans to this festival. Recent years have seen an explosion in both the number of fans of Papadosio as well as the amount of festivals and shows they have played, and it seems like they just keep getting better and better. Papadosio just released Night & Day (Live) an album the band recorded alone in a cabin nestled in the mountains of West Virginia. Joining Papadosio will be veteran performers like Greensky Bluegrass (who also just released a brand new album), Dopapod, Nahko and Medicine for the people, Random Rab, Consider the Source, The Mantras, Twiddle, and the list goes on. Earthcry, a side project by Anthony Thogmartin of Papadosio, will also be playing a set.

Considering this is the first year of this festival I don't have much to go on for the experience of the inaugural event. That being said, when you look at all the phenomenal acts that agreed to come help us all have a great weekend I'm setting my expectations pretty high and have no doubt they will be met and then some. So to everyone attending the 1st Annual Resonance Music Festival I look forward to seeing each and every one of you there, I'll be the guy with the camera and a big smile on my face, come say HI!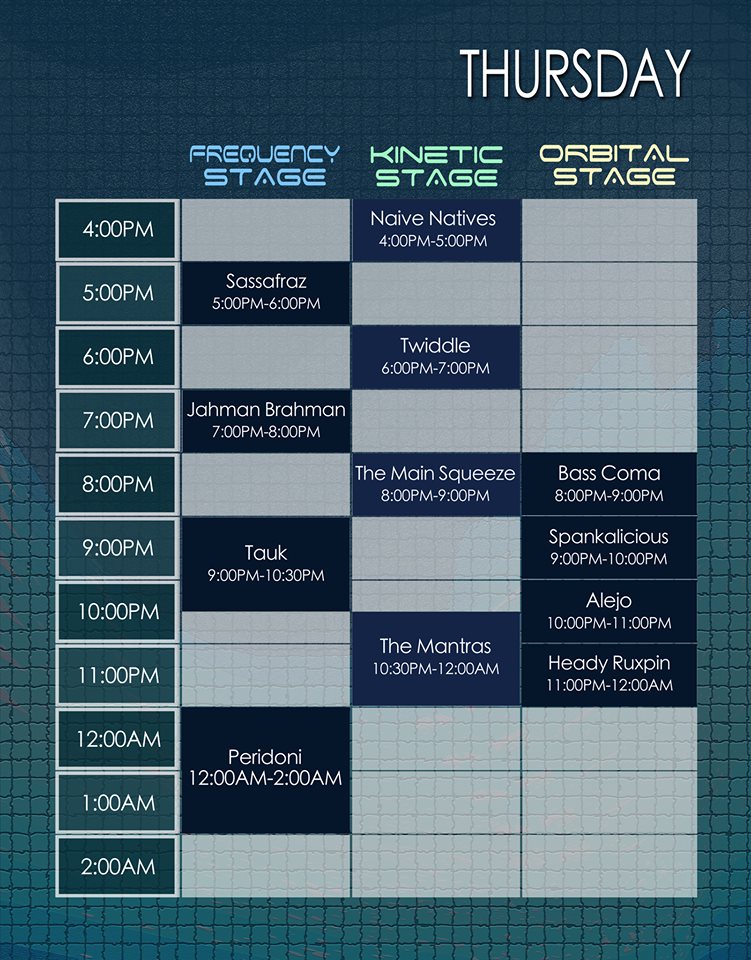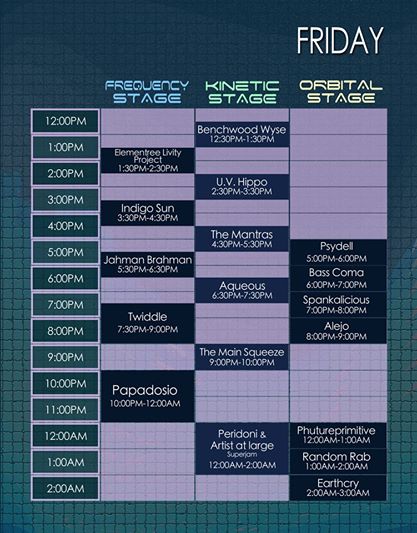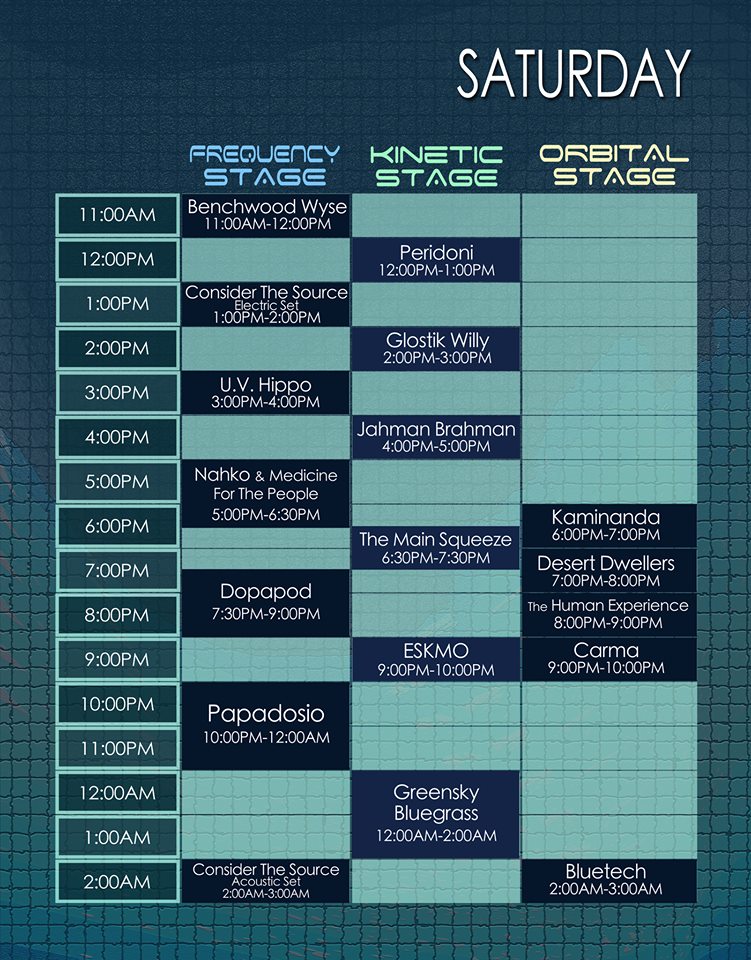 Download the schedule for easy printing and planning here: Resonance Sched 2014.pdf