Analog Son
Words by: Jessica Shagalski
"After 17 years of musical camaraderie, Jordan Linit and Josh Fairman have created Analog Son. Based around a studio project involving the Shady Horns (Lettuce, Soulive), Joe Tatton (The New Mastersounds), Ivan Neville (Dumpstaphunk), and Joey Porter (The Motet/Juno What?!) as well as some of Denver's finest local talent (members of The Congress, Fox Street, Devon Parker, Convergence), Analog Son released their debut album in summer 2014." – Press Release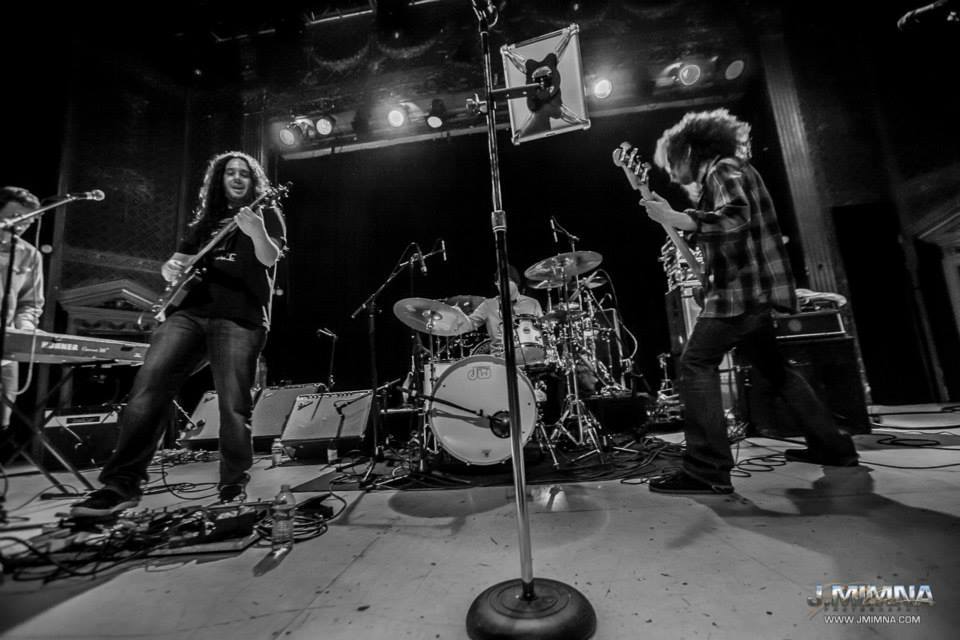 I was just recently turned onto Analog Son as I tuned into their live performance on Denver's premiere jazz radio station, jazz89 KUVO. As I was getting ready to settle down for the evening with a cup of tea, I found myself up and dancing. It was definitely the perfect music to get funky before bedtime. As they were talking about upcoming shows around the area, I couldn't help but think to myself – this band is about to take Colorado by storm.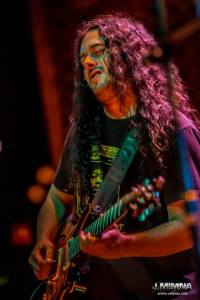 After hearing Analog Son for the first time, I was hooked. I anticipated their self-titled album showing up in my mailbox and couldn't wait to give it a listen. When I took a look at the album, I quickly noticed how many well-known artists were featured. Guitarist Jordan Linit and bassist Josh Fairman played on all the tracks, with help from a lineup full of 18 of the most talented musicians today, including members of Dumpstaphunk, Juno What?!, Lettuce, The Motet, Soulive, and many more. Each artist brings something unique to the table with collaborations that fuse various genres of music together into a masterpiece of sound.

There is something about this band that just captivates me. As I listened to the 10 song album, I noticed the carefully executed sound and cohesiveness between each and every musician created its own interesting dynamic that kept me grooving from start to finish.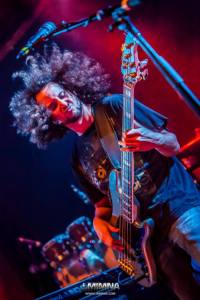 The first song, The Professor, really carries you in and gives a taste of what this band is all about. It starts off with some great guitar riffs and a jazzy sound. But I couldn't help but be drawn in by the sultry sounds of the horns. Ryan Zoidis on saxophone and Eric "Benny" Bloom on trumpet (both from the Shady Horns) mix delightfully with Joe Tatton (The New Mastersounds) on keys. I absolutely love the vibes this song gives me.

I always have a soft spot for a good vocalist and Devon Parker did not let me down. Her soulful vocals on the tracks She's Somthin, The Game, and Struttin' bring forth a nice dynamic to the already smooth, groovy sound these songs convey.

I also really enjoyed the final song on the album titled Swervantes. This song pays respect to Cervantes – a venue which many Denver music lovers frequent. This song made me feel welcome, as if I were about to walk into the doors at Cervantes and meet up with a group of friends to dance the night away. After reading about the song, that was exactly the feeling that was being transpired. I immediately recognized the sounds of Joey Porter (The Motet/Juno What?!) on keys. There is something exciting about a song that plays on a place that you have grown to love, and it made me incredibly happy to hear this track.

Analog Son is without a doubt one of the best funk acts I have been introduced to recently and a great addition to the music community out here. Linit and Fairman have put together something beautiful. This debut album is so much fun and provides all the elements that funk music should be. The sheer devotion and talent by each artist on the album has me raving about this band and all the possibilities they may bring to the table in the future. Give it a listen and tell us what you think!
"There is something about this band that just captivates me. As I listened to the 10 song album, I noticed the carefully executed sound and cohesiveness between each and every musician created its own interesting dynamic that kept me grooving from start to finish."