Dead & Company
Fenway Park :: Boston, Massachusetts :: July 16, 2016
Photos & Words By: Michael Urban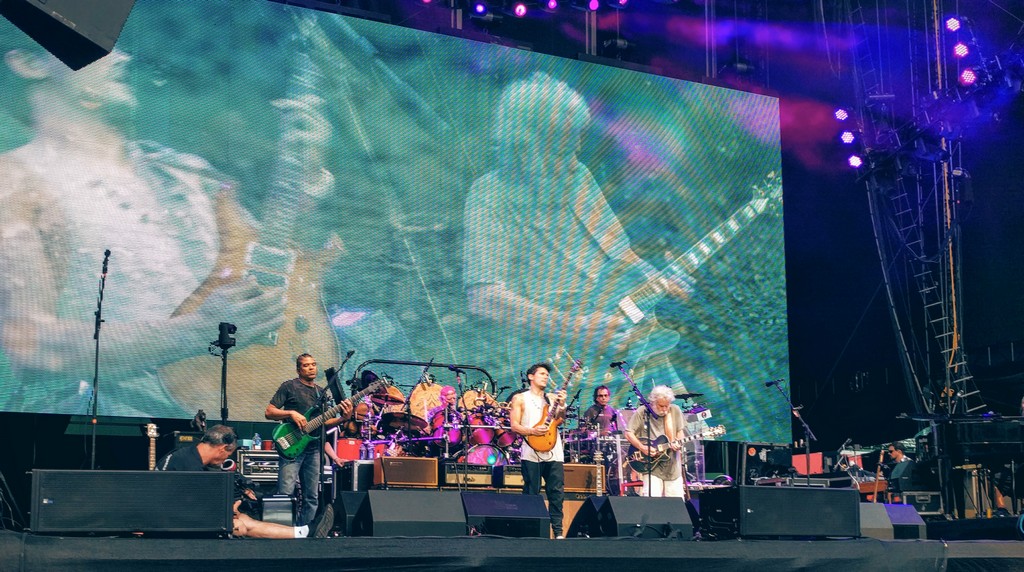 There is so much that can be said about the current reincarnation of The Grateful Dead. Where does one even start? The simple fact that The Grateful Dead are touring in one form or another should garner a certain level of excitement within any music lover or jamband enthusiast. The Grateful Dead are indeed alive in the present form of Dead & Company featuring Bob Weir (guitar), Mickey Hart and Bill Kreutzmann (drums), alongside John Mayer (guitar), Oteil Burbridge (bass/drums), and Jeff Chimenti (keyboards), and let me tell you these guys are smoking hot.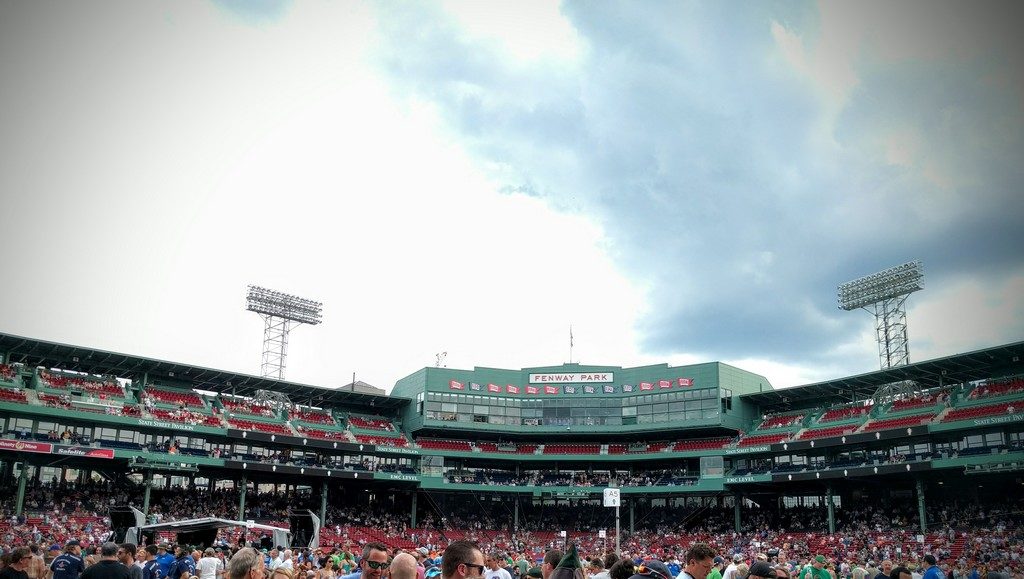 When it was announced last year that Bob Weir and some friends, new and old, would continue touring beyond the Fare Thee Well reunion shows, some mix feelings were presented. When it was also confirmed that John Mayer would be taking the roll of Jerry Garcia and the more recent Trey Anastasio, many were left scratching their head. How could this portrayed pop icon John Mayer take the place of such greats who held the torch before him? Well make no mistake about it… John Mayer has proved himself beyond any and all expectations and in his own words he has now entered a gate that is heavily guarded…once you are in this community, you are in for life.


Setting out on an impressive 2016 summer tour Dead & Company hit all of the country's major venues, including a headlining slot at Bonnaroo Music Festival. Fenway Park in Boston, Massachusetts was also on the list, the host of two weekend shows over July 15th and 16th and also the final stop in the Northeast. The newly formed group had their goals set high.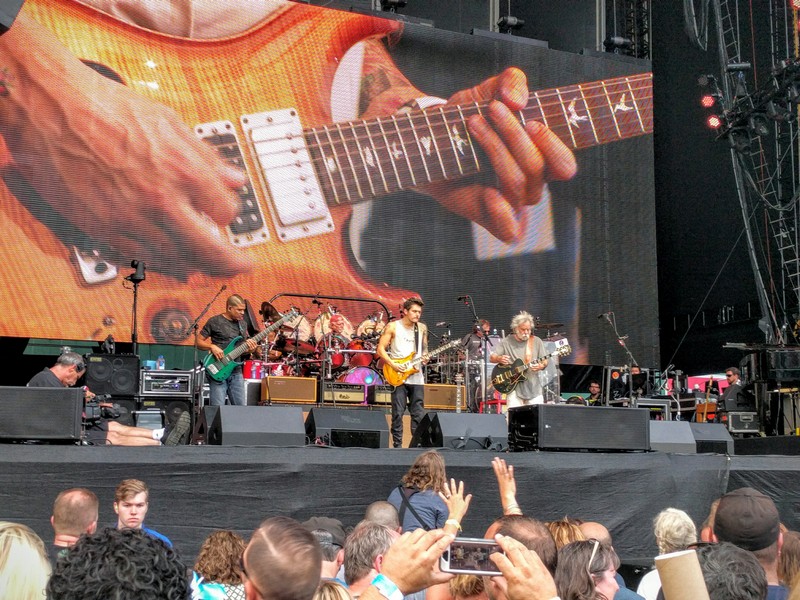 Watching John Mayer and Bob Weir side stage doing vocal warm ups together gave me chills. Having always been a huge John Mayer fan and supporter, there was never a doubt in my mind that he was up to the task at hand. As the group marched on stage I quickly realized that I was about to witness something special, and boy did I ever.


The Dead & Company immediately came off as a well-practiced, professional group of musicians. There was no question right from the start that the sold out crowd in Boston, Ma on a Saturday night in July at Fenway Park was going to get their money's worth. These guys together know what they are doing and do it well. Opening with Tuckin' the show was off and running. Exquisite jams and vocals in songs like They Love Each Other, Suragee and The Deal left me in awe. Bob Weir, Mickey Hart and Bill Kreutzmann are such masters of their art it's incredible to watch. Jeff Chimenti shines on keys, filling where necessary and never afraid to step into the spotlight for a moment to shine.


Weir shined on Big River and Estimated Prophet with guitar and vocal chops reminiscent of his glory days that are without a doubt still with him today. As Oteil gracefully marched up and down the heavy bass' neck the sold out crowd danced in excitement. Estimated Prophet was brought to Green Monster level heights as cohesively the band grooved to Mayer's swirling solos letting his guitar chops shine.
"The Grateful Dead's continued musical legacy is being carried on at this current moment in time through John Mayer. Yes, Your Body Is A Wonderland John Mayer"

Not Fade Away had the Fenway faithful singing along in glee as Jerry Garcia's spirit shinned down on another tasteful scorching Mayer guitar solo leading Oteil on an entertaining cat and mouse type chase.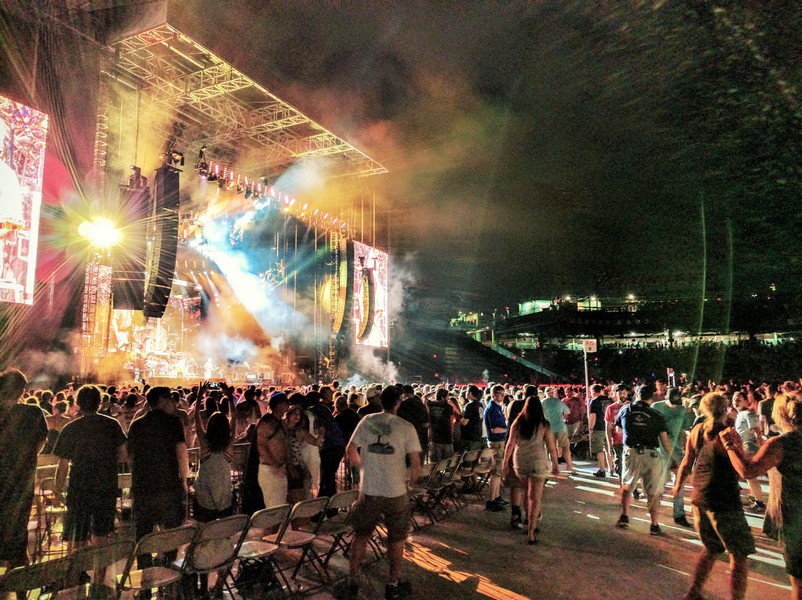 I went into the July 16th show without any expectations other than to be impressed. I had no care in the world, but to enjoy an evening out listening to live music on a summer night in a city I love. The sheer talent of the Dead & Company cannot be overstated, nor can Mayer's impact. In my personal opinion it also cannot be overstated his level of commitment. This is a guy who is highly popular in his own right. This is a guy who has his own career and in all respects put that career on hold to study, watch and learn from what many hail as the greatest jamband of all time. As Mayer has said himself this was an opportunity that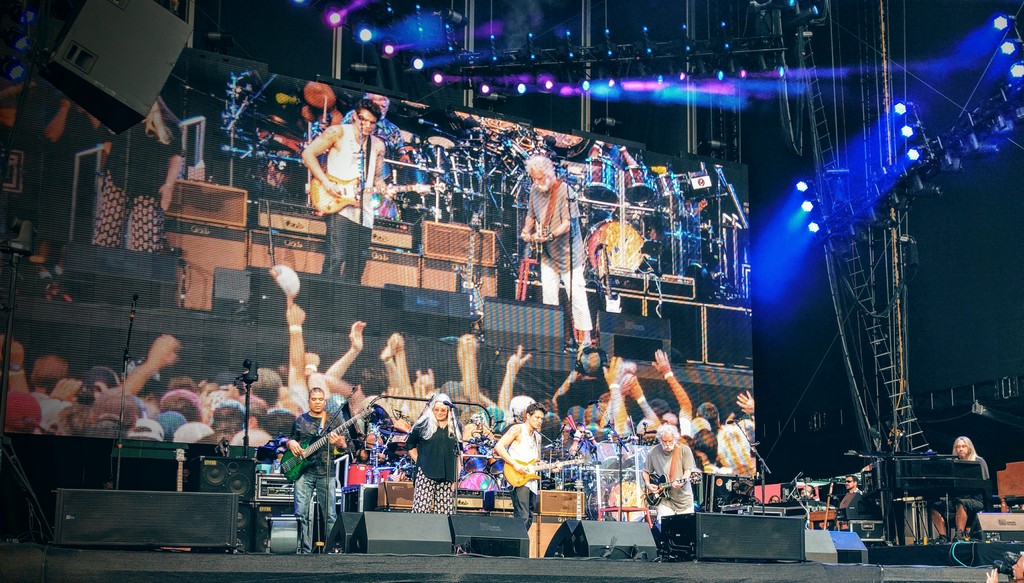 could not be turned down. It was never an option, not for a split second did Mayer not want to take part in continuing the legacy of The Grateful Dead and that is exactly what is happening here, but read this next sentence and try not to faint. The Grateful Dead's continued musical legacy is being carried on at this current moment in time through John Mayer. Yes, Your Body Is A Wonderland John Mayer. That is not without saying none of this would be happening or possible without Bob Weir, Mickey Hart, Bill Kreutzmann, and of course the man himself Jerry Garcia, but folks JOHN MAYER is leading us in a direction and on a path of musical jamband bliss.


What excites me is the future. Will the Dead & Company hit the studio and record some new music together along with a few Dead classics or will John Mayer release his highly sought after John Mayer Trio album. Right now we are seeing the greatness of one of the best guitar players in our life time; certainly my generation finally spread his wings. What happens now is anyone's guess, but when it involves the jam wizard himself Bob Weir and current blues, jam, rock, folk and pop virtuoso John Mayer anything and everything is possible. I can almost guarantee you that whatever road is taken it will be mind-blowing and ear opening for everyone, myself included.
Dead & Company
Saturday July 16, 2016
Fenway Park
Boston, MA
Set I
Jam >
Truckin' >
Big River
They Love Each Other*
Deal > *
Bird Song* >
Passenger*
Goin' Down The Road Feelin Bad*

Set II
Playing In The Band* >
Estimated Prophet >
He's Gone* >
Sugaree >
Fire On The Mountain * >
Drums > Space >
Days Between >
Not Fade Away*
E: One More Saturday Night *
*Donna Jean Godchaux MacKay